Outstanding public figures, eminent businessmen and industrialists from various regions of the world are selected to improve UNIDO's visibility, profile and global reach, both with governments and the private sector. The Goodwill Ambassadors champion UNIDO's core theme – the role of manufacturing and sustainable industrial development in the overall development process.
Marc Van Montagu, Belgium
Marc Van Montagu is an eminent scientist at the Vlaams Instituut voor Biotechnologie, a life sciences research institute in Flanders, Belgium. He pursued a prestigious career to become internationally recognized as the father of the plant biotechnology discipline. Van Montagu is credited with numerous seminal discoveries in plant genetics, as well as successful applications with far-reaching impact on global food systems, forestry, the environment and climate change adaptation.
Van Montagu is the author of over a thousand scientific publications and remains one of the most widely quoted scientists in his discipline. He has been scientific adviser to several governments and institutions, including the European Union. Van Montagu is the recipient of several prestigious awards in his native Belgium, as well as in France, Japan and the United Kingdom. In June 2013 he was awarded the World Food Prize, known as the 'Nobel Prize for food and agriculture'.
Van Montagu has been appointed UNIDO's Goodwill Ambassador for Agribusiness.
To learn more about Van Montagu's work, please watch the video: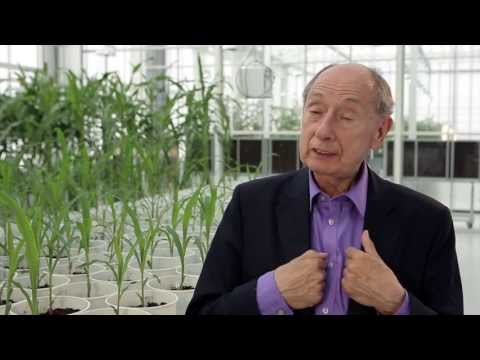 HAI Helen, China
HAI Helen is the CEO of the Made in Africa Initiative and adviser to the governments of Ethiopia, Rwanda, and Senegal for investment promotion and industrialization. She is a senior adviser on South-South cooperation for the International Finance Corporation (IFC) and works closely with the UK's Department for International Development (DFID), the World Bank, the Gates Foundation, the Tony Blair African Governance Initiative and other multilateral players involved in development issues in Africa.
Hai is an experienced business executive and an expert in the field of development. For over two years, she worked in Ethiopia where she served as the Vice President and General Manager for overseas investment for the Huajian Company, one of China's biggest shoe makers. The shoe factory she established in the capital, Addis Ababa, started production in January 2012 and, within two years, employed 3,500 workers. She has recently launched the Made in Africa Initiative with the aim of assisting African countries to capture the opportunity of inclusive and sustainable industrial development. As UNIDO's Goodwill Ambassador, HAI Helen will focus on Africa's industrialization.
Hai was trained as an actuary in the United Kingdom and previously served as Vice President and Chief Actuary for Zurich Financial Services in China. She has an EMBA from INSEAD and Tsinghua University.
For more information about Hai's appointment as UNIDO Goodwill Ambassador, please watch the video:
Marcos PONTES, Brazil
Marcos Pontes is one of the most experienced jet pilots in the Brazilian Air Force. In 1998, he was selected by the Brazilian Space Agency to train to be an astronaut. On March 30 2006, Pontes became the first Brazilian and the first native Portuguese-speaking person to go into space, where he stayed on the International Space Station for a week. During his trip, he carried out eight experiments selected by the Brazilian Space Agency.
Although from a poor background, growing up in the suburbs of Sao Paulo, he achieved his childhood dream of becoming an astronaut by completing his elementary education and then undertaking professional skills training that enabled him to commence subsequent studies in aeronautical technology and engineering.
On accepting his appointment as a UNIDO Goodwill Ambassador, Pontes said, "Looking from space, earth is a unique and beautiful planet. We have seven billion people trying to live with some quality on this wonderful blue home, but that will not be possible if we try it selfishly. We need to get together and prepare the new generation to be citizens of one world. UNIDO can help in this challenge, and I am honoured to accept the nomination to cooperate as UNIDO Goodwill Ambassador for a better future on earth."
Watch the video on Ponte's and UNIDO's work to protect the Amazon rainforest while boosting the local industry in a clean and sustainable way:
Rajendra K. PACHAURI, India
Rajendra K. Pachauri has been the Chief Executive of the New Delhi-based Energy and Resources Institute (TERI) since 1981. In April 2002 he was elected chair of the Intergovernmental Panel on Climate Change (IPCC), established by the World Meteorological Organization and the United Nations Environment Programme in 1988, and later endorsed by the United Nations General Assembly. In 2007, the IPCC, along with former US Vice President Al Gore, was awarded the Nobel Peace Prize.
Pachauri has served on several international and national committees including  the Economic Advisory Council to the Prime Minister of India, and the Advisory Board on Energy which reported directly to the Prime Minister of India, and has been a Senior Advisor to the Administrator of the United Nations Development Programme. He has been active in several international forums dealing with the subject of climate change and its policy dimensions.
Watch Pachauri's statement on the UN initiative Sustainable Energy for All: